Arc Earrings - Honey (with imperfection)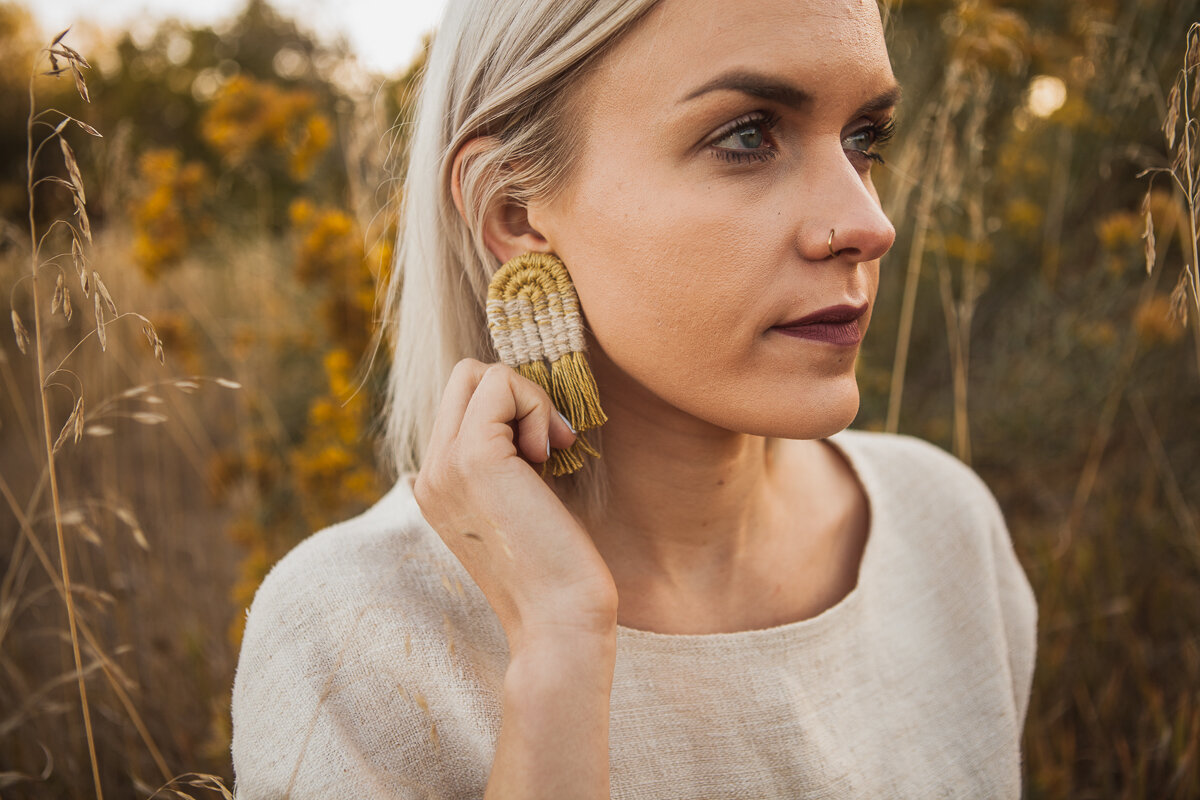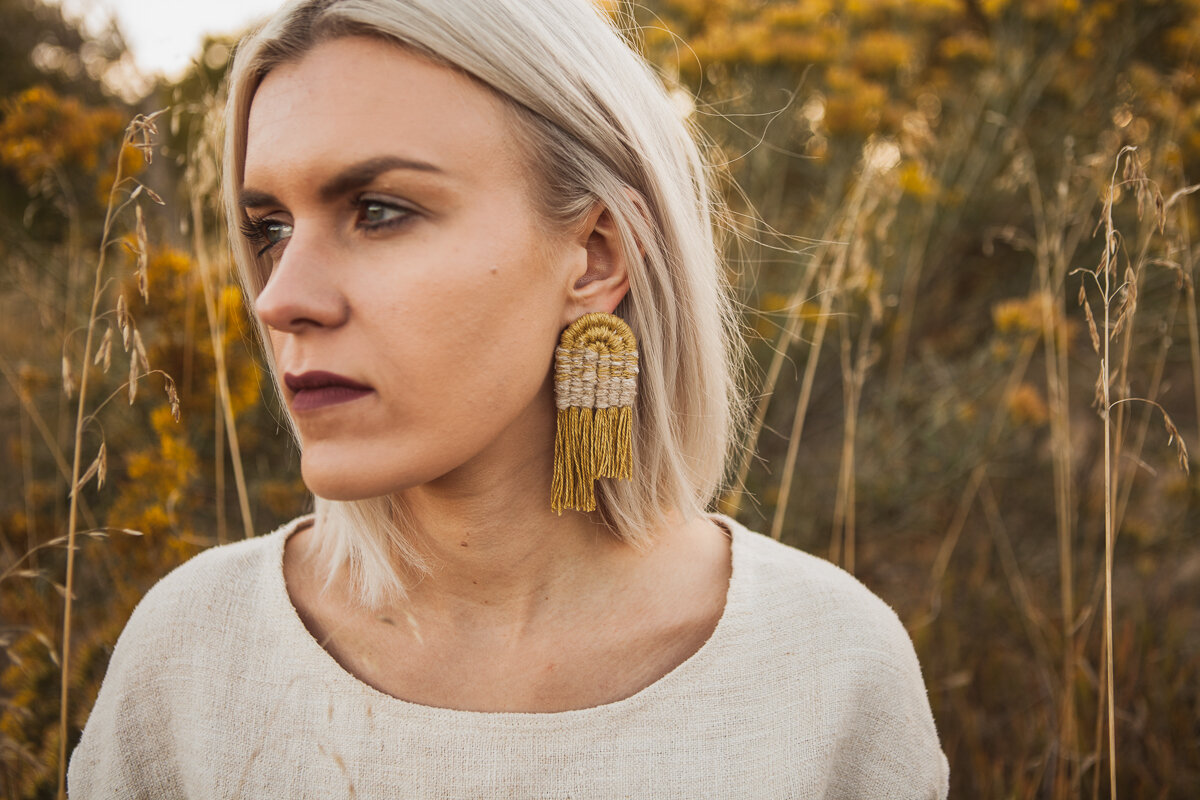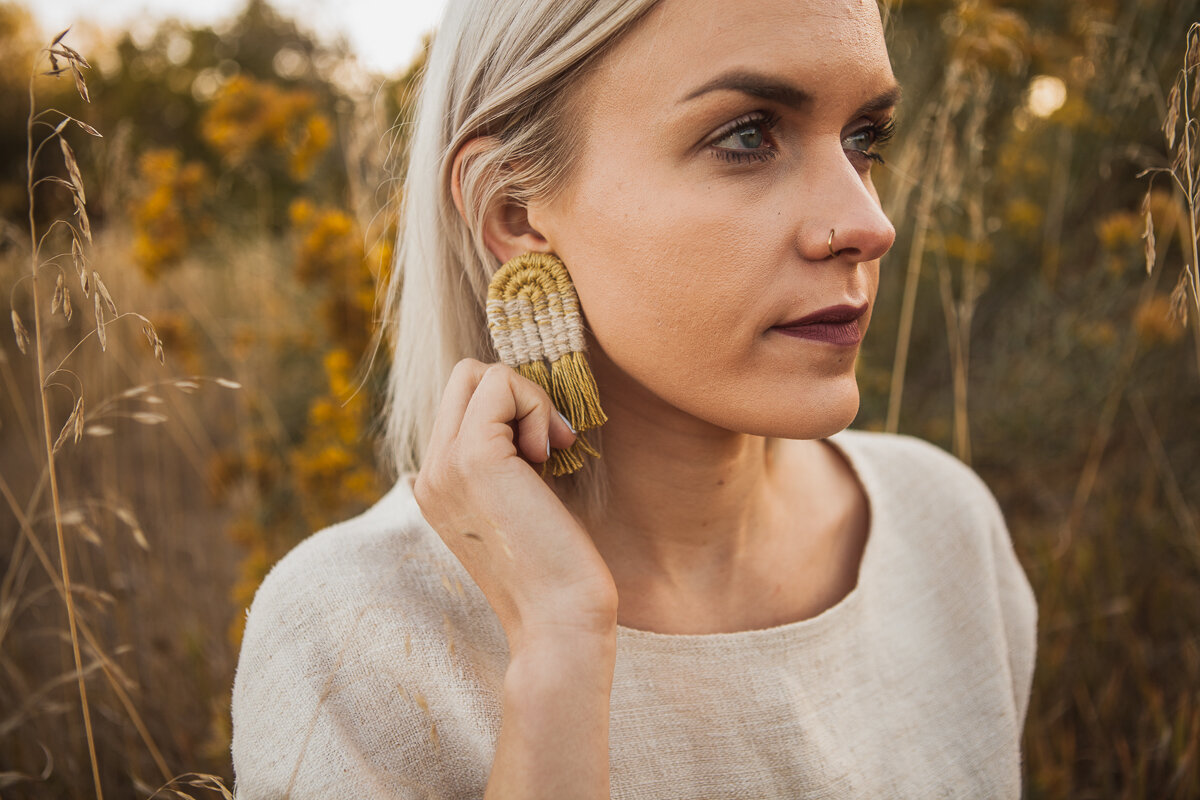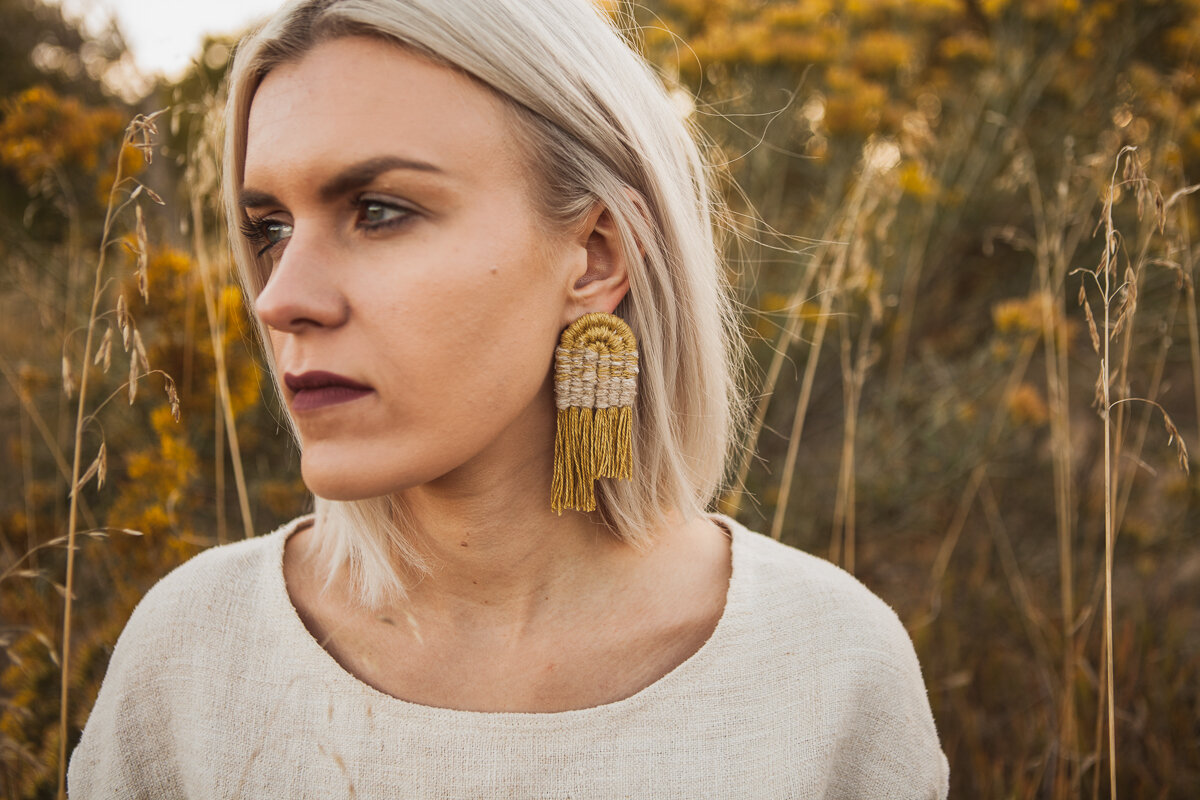 sold out
Arc Earrings - Honey (with imperfection)
I made a mistake when cutting the fringe on these (they're symmetrical instead of mirrored) so they're 50% off!
Handwoven earrings in nettle and hand-dyed hemp. Steel posts with large silicone backs.
Approx. 1.5'" wide x 3.5" long
Because of variations in screen calibration, actual color may vary slightly. As is common with plant dyes, slight fading will occur over time.